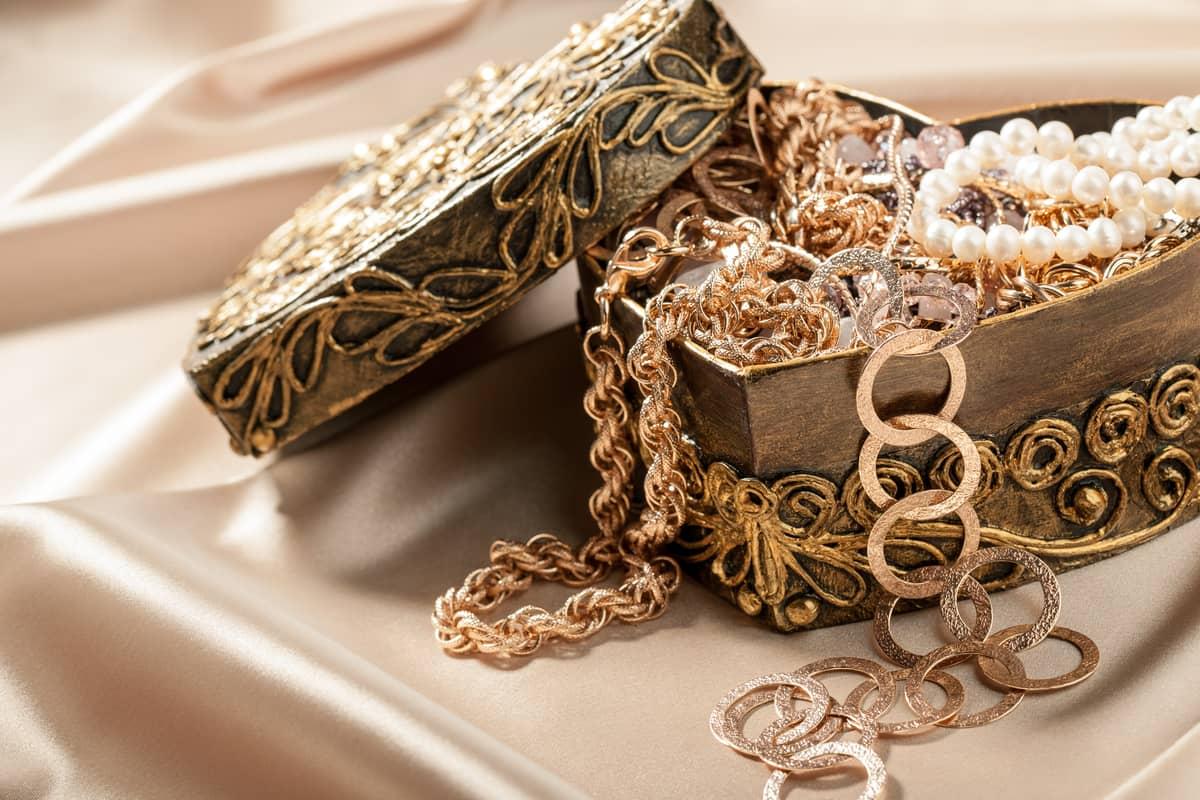 If you've ever thought of using a pawn shop, you may wonder what exactly store buy. At Cash Express of Philadelphia, we are always looking for items of value. While our stock changes from day to day, there are some items for which we're nearly always looking. What we don't want is knock-offs, like designer purses. So when you walk into our gallery, you have the confidence you're getting the real deal.
Jewelry is a popular item, provided you have proof of purchase. Why? We want to make sure the items for resale haven't been stolen.
Gold jewelry brings a higher return than silver, and even broken pieces still have value. See, metal can be melted and gems pulled out to make whole new pieces. Designer costume jewelry and anything with diamonds is a pretty successful sell.
For buyers, Jewelry sells quickly at reasonable prices in our store, so if you're eyeing a piece, get it as soon as possible. And don't worry, there is something you'll love in every budget range.
Watches are similar to jewelry in that they require proof of authenticity. Big names in watches include Cartier, Chanel, Piaget, and Rolex. The right timepiece can go for thousands of dollars.
Designer Items:
Even if it's a dress from 1940, anything with a designer label has value. They always make a fashion statement. Can you say, Louis Vuitton? Or how about Chanel? When you care for your designer items, the price goes up. So even if the article shows a minor ware from time, it can still be sellable.
Depending on how much room a store has, you can even sell silverware, statuary, candlesticks, rugs, and even furniture! Currency, in particular, appeals to the antiquarian. If you are selling, bring in your item so we can give you a price. When you or someone you know loves old coins or paper money, you can find something here to round out their prized collection.
Gemstones and Diamonds
Gemstones and diamonds, whether loose or in a setting, fetch a pretty penny. So what kind of precious stones? Emeralds, Amethyst, Topaz, Sapphire, Ruby, and Opal are all examples of what you can pawn.
Entertainment Items:
From video game consoles (Wii, Xbox, Playstation) in good working order have an appeal because shoppers often want an older version when theirs breaks. Oh, don't forget flat-screen TVs. In this category, we also accept electric or acoustic guitars, amplifiers, and student instruments.
Pawning Tips:
When considering selling to Cash Express, do your research first. If there are any relevant facts, bring them along. Take a moment to clean up your item so we can see it clearly. When there's a certificate of authenticity or proof of ownership (or both), they help tremendously in determining what we can give you.
If you have questions, please give us a call at (215) 922-1560. You can also email info@pawnphiladelphia.com, or fill out our online contact form. Our team of experts is happy to help you in any way possible.
Thursday, November 18 2021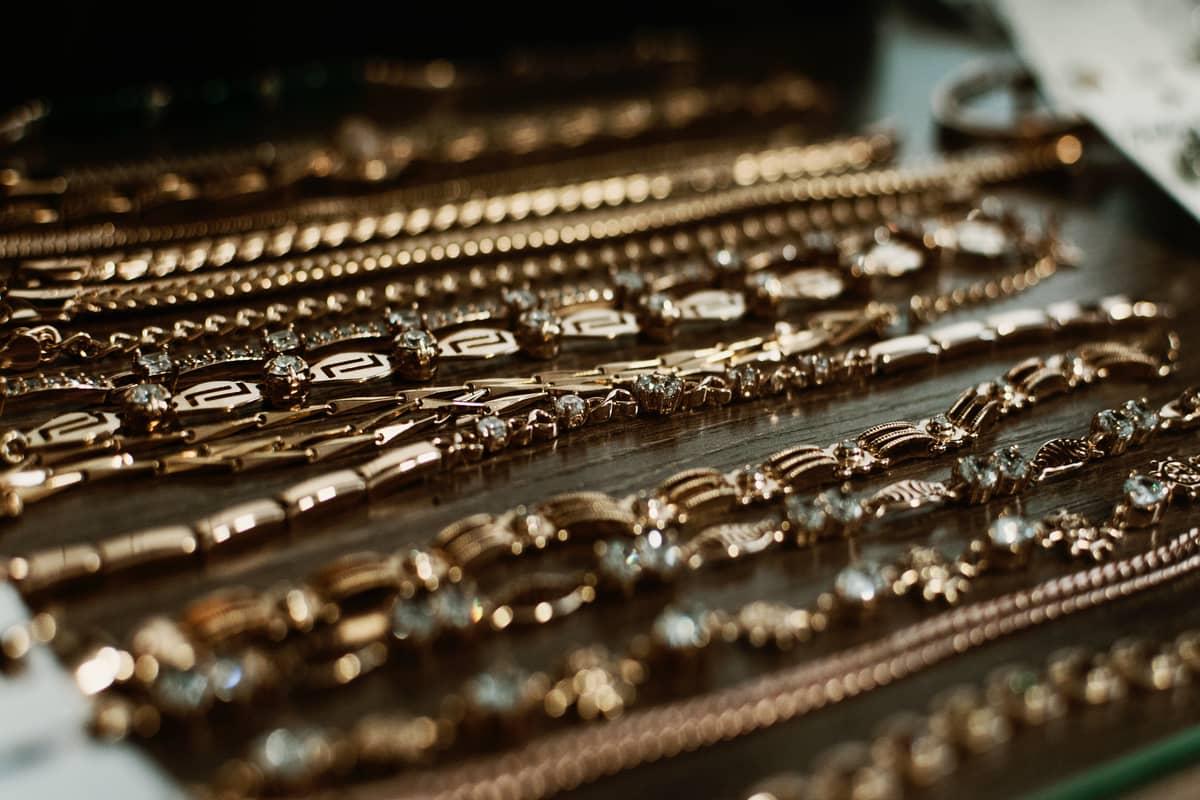 Nearly every day is a holiday. Some whole months are dedicated to specific themes, too. For example, November is Real Jewelry Month, a time to celebrate jewelry's enduring beauty and allure. From rings and watches to bobbles and bracelets, you can find things on your holiday shopping list at Cash Express Pawn Shop, Philadelphia (and you don't have to wait for a special date!).
Why buy from us? Lots of reasons:
Savings: If you compare apples to apples, say a necklace in a retail store versus ours, you'll find the prices are significantly less.
Quality: Fine jewelry doesn't suffer from the wear and tear many other products do because people treat the pieces gently.
No Surprises: If there are faults, you know about them right away (not when you take it out of the wrapper).
Trustworthy Pricing: Because we have an appraiser, you can trust the value in your gift choices.
Who are the special people on your list this year? Mom? Granddad? A significant other? Now's the time to make your money go further and create a WOW moment. There is nothing like seeing the face of someone taken pleasantly aback by the beauty of your gift. More remarkable still is that there's something spectacular in our store in every budget range.
Cash Express is not a "big box" storefront. You can window shop and your leisure and get personalized attention from experienced professionals. Give them an idea of what you want, and they'll help you find it or something reasonably close.
By the way, let your imagination run wild a bit. Our store has far more offerings than just jewelry. You can get incredible antiques (Antiques by Ark's), tools, computers, designer bags, and musical instruments, just to name a few. Finding real "gems" isn't limited to jewelry. Take a look!
If you're not sure what you want, Cash Express has three eBay stores where you can get ideas. For high-end jewelry, check out Quality Jewels. In Arksjewelry there's everything from antique books and statues to tea caddies and flatware. Finally, for many of those everyday items like speakers, shavers, sunglasses, and sneakers, scroll through Cashexpresspawnbrokers.
Tip: if you have odds and ends sitting around like those you see, you might consider bringing them along. Declutter your home, and get extra cash for your shopping spree!
Some people have a rough idea of what they may want but don't know where to begin. Feel free to call us at (215) 922-1560, and give us some input. We have things coming into the store daily, one of which might fit the bill perfectly. You can also leave us questions and requests for more information HERE.
The weeks fly by quickly at this time of year. Don't let this opportunity pass you by. Happy Real Jewelry Month.
Tuesday, November 09 2021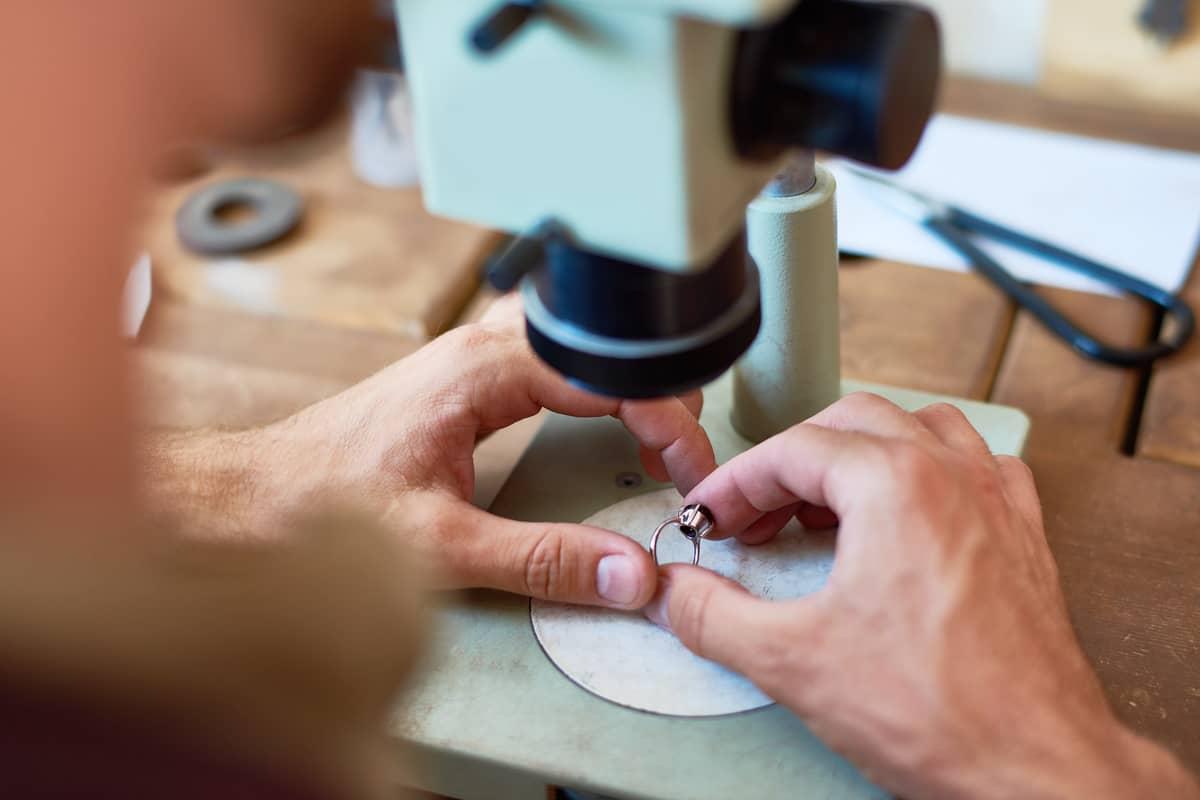 Philadelphia pawn shops provide cash-out services for people who need cash NOW.
Compared to other financing services, are pawn shops a better choice? When should one consider getting a loan from a pawn shop? Keep reading below!
How does the pawnshop work, and when should you consider pawning?
When you walk into a legal pawn shop with your belongings, the other party will first assess the value of your pawn; for gold, this is a straightforward process because the pawn shop can quickly determine the value by referring to the daily gold price.
As for gold jewelry, you should know that they are usually not 99.9% pure gold, but an alloy so that it can maintain its shape, which means you will get somewhat less than the daily price of gold in return.
For other items, the pawn shop will evaluate the current market value and consider the condition of the item. For example, pawning old laptops is not worth much because it may not be worth much in the second-hand market. (Yet it is still a viable option).
Where to get cash in Philly
With pawn shops, you are bound to get your cash faster than when using other financing services because at pawn shops you won't need paystubs and a co-signer. If you do not want to go through the stress of getting a guarantor, the best choice for you is to use a pawn shop near you.
Pawn shops have easy repayment policies, flexible collateral acceptances, and easy return services, so when you are looking for a loan provider that will not be on your neck every now and then, then pawn shops might be your best answer.
Process of pawning your items:
1. Go to the pawnshop with your item(s).
2. The pawnshop will assess the value.
3. If you agree, the pawnshop will accept the pawn, issue a pawn ticket, and cash loan to you.
4. Ensure the safe custody of the pawn ticket, which can come in handy if you intend to redeem the pawn.
It's as simple as that!
Can the pawn be retrieved?
Yes, the pawn shop will store your pawn in a safe place and give you a pawn ticket to prove that you are the holder so that you can return to the repurchase within a fixed time.
If you collect the money within the stipulated time, you can simply go back to the pawn shop and redeem the item with interest paid.
However, if you are unable to redeem but still have some funds in hand, you can choose to extend the pawn period.
If the item is not redeemed, the pawn shop will sell it to other customers.
If you want financing options, you should consider the Cash Express Pawn Shop for quick cash in Philadelphia. In contrast to a bank loan, you receive cash immediately! To do this, deposit an item of appropriate value with us at Cash Express pawn shop. We specialize in antiques, diamonds, precious metals, and other items of value. Stop by and chat with us! We offer top bucks for your valuables.