Thursday, December 22 2022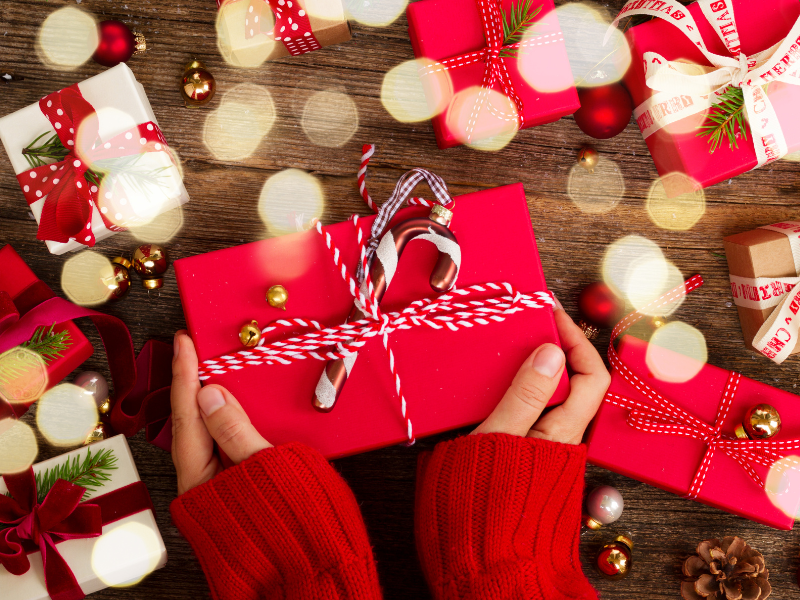 It's that time of year. You're getting your Christmas shopping done and ask yourself the same question every year. Is it worth going to a pawn shop for Christmas gifts?
The simple answer is yes. Of course, if the simple answer were enough to convince you, you'd already be in our store. So, let's examine what makes a pawn shop a good choice for your last-minute Christmas shopping.
Big Deals on Gifts
Pawn shops offer deals on all kinds of popular gift products. Whether you're looking for electronics, tools, jewelry, or designer items, we can save you money compared to what you'd spend in retail stores. Saving money means you can put a few more gifts under the tree. You may find a good deal on a significant advantage you didn't think you'd be able to get this year.
You Can Find Unique Gifts at Pawn Shops
People bring all kinds of items to pawn shops. You can find popular electronics and other gifts, and sometimes you can find things you can't find in retail stores anymore. From antiques to unique jewelry, if you have someone hard to shop for or what a special gift, you can find something at your local pawn shop.
You're Supporting Local Business
When you shop at your local pawn shop, you're shopping at a locally owned and operated business. If you're fed up with the business practices of big-box stores, the local pawn shop is a good option. Remember, when you support local businesses, you're not just supporting that business. You're supporting the network of businesses that they, in turn, work with as well.
Low Prices Aren't the Only Way to Save Money at Pawn Shops
Do you have electronics, tools, designer bags, or jewelry that you just don't use anymore? The phone you recently replaced, the laptop you just upgraded from, and the jewelry that is sitting at the bottom of your jewelry box can all work for you this Christmas. You can bring them to your local pawn shop and sell them for cash you can use in-store or anywhere you want.
Are you still attached to some items? Your jewelry and other items can still work for you. You can pawn them for a temporary loan, giving them extra money for Christmas. Once you pay the loan back, you get your items back.
Are You Convinced that Your Local Pawn Shop Is the Place This Christmas?
Let Cash Express help you get through the holiday season. Whether you're looking for a unique gift or need extra cash, we're here serving Philadelphia. If you have questions, stop by or contact us today.
Wednesday, December 14 2022
It's the holiday season. You have your list, and you've checked it twice. Consider your local pawn shop as you rush out to get your holiday gifts for friends and family. Here are three reasons you should visit us this season.
You Can Find Unique Gifts
While your loved ones have specific things they want - maybe your child has their heart set on a particular toy - sometimes you want to find something unique. You may be looking for exceptional jewelry for your partner. Perhaps you'd like to find a nice antique for your parent or grandparent. Because pawn shops carry a wide array of items, you can find things that you won't find anywhere else.
From jewelry that the major stores don't carry anymore to antique furnishing and collectibles, your local pawn shop has a large selection of rare, unusual, and even one-of-a-kind items. You can even find musical instruments and electronics at an affordable price!
Pawn Shops Offer More Than One Way to Save on Holiday Shopping
This time of year, we're all looking for ways to save money on our holiday shopping. Pawn shops offer great prices on the products. However, that's not the only way they can help you save.
Do you have electronics, jewelry, or other items that you don't need anymore? You can bring them in to sell for extra holiday gift money. Whether you're buying gifts at your pawn shop or elsewhere, you can bring in the items you don't need to sell for the cash to help you get through your holiday list.
Our Loans Can Help You Through the Holiday Season
What if you did your holiday shopping early? Gifts aren't the only expenses you have to manage this time of year. Whether it's party planning, getting ready for a trip, or just wrapping up end-of-the-year bills, the holidays can leave you strapped for cash.
A pawn loan can be just the thing to help you get through the season's many expenses. Bring in your jewelry, electronics, or other items as collateral for a loan to give you the extra cash you need. The best part, you can borrow without worrying about a credit check or hassle. Best of all, if you pay your loan in time, you get your valuables back later.
What happens if the unexpected occurs and you can't repay the loan? If something happens and you can't repay the loan, you can just surrender your items to the pawn shop to pay the loan instead. No hassle. No marks on your credit report.
Do You Need Extra Cash for the Holidays?
Let Cash Express help you get through the holiday season. Whether you're looking for a unique gift or just need extra cash, we're here serving Philadelphia. If you have questions, stop by or contact us today.
Thursday, December 01 2022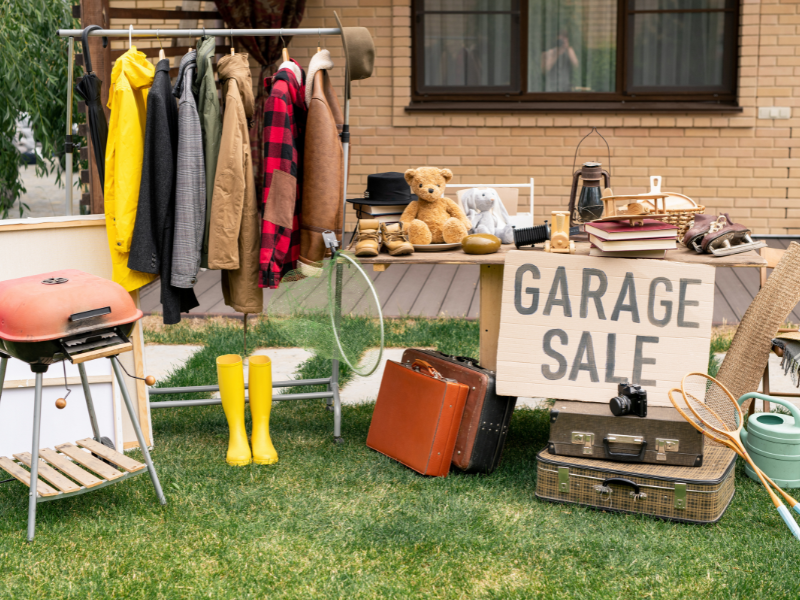 Pawn Shop vs. Garage Sale
Over time, we collect things. From knick-knacks to abandoned power tools, these extra items take up space and add to the general clutter in our home. They build up dust and collect cobwebs. Sometimes, they even get in the way of new items we need and want for our homes. When you have extra clutter in your home, you have options. You can throw out unwanted items. You can also turn those items into cash with a garage sale or take them to a pawn shop. Which is the best option for you? Let's break it down.
Garage Sales
Sometimes called "rummage sales" or "yard sales," garage sales take place when a resident sells personal and home items they no longer need. They may hold the sale in whole or part in their garage or carport or utilize the driveway or yard, hence the various names. Garage sales are popular for both sellers and buyers for a variety of reasons, including,
Ease of set-up. Typically, you need a table or two, boxes to hold items you sell, and open space in your garage or outside.
Low advertising needs. A few signs around your neighborhood in the few days before your yard sale are usually all you need to bring people to your sale.
Bargain prices. Most sellers offer deeply discounted prices for the items they're selling, which are often still in good condition.
Rare prize finds. We've all heard stories of people finding rare items at garage sales at discount prices. Often people holding garage sales aren't collectors, so they're not looking for high prices for rare items they might happen to have.
Pawn Shops
Pawn shops have been a popular way to offload unneeded items for centuries. They have even funded human exploration. Pawn shops offer homeowners the option of pawning items for a loan or selling items outright. As a result, they can get the fast cash they might need for their home while clearing away unnecessary clutter. The advantages that pawn shops offer those decluttering their homes include,
Better prices on high-value items. Most people don't carry much cash to garage sales, and many cannot accept credit card payments. As a result, most homeowners must keep their garage sale prices low. On the other hand, Pawn shops can make better offers for high-value items like jewelry and electronics.
Option to sell or borrow against items. Your garage sale sales are final. Your pawns, however, don't have to be. If you have high-value items that hold sentimental value but need fast cash, you can pawn the item for a loan instead of selling it – allowing you to recover it later.
Which Is Better, the Garage Sale or the Pawn Shop?
Because both pawn shops and garage sales have clear advantages, it may be hard to choose which you should use for decluttering your home and getting extra cash. The secret is you don't have to choose.
Consider the advantages we looked at above. Garage sale buyers are looking for deep bargains and often don't carry much cash for yard sales. Meanwhile, pawn shops actively look for high-value items they can feature in their shops, including jewelry, electronics, and power tools. That means the excellent pawn shop vs. garage sale debate is less about which is better and which is better for the item you want to sell.
Your everyday items, such as used toys from your children, partial dish and silverware sets, and simple knick-knacks, are likely to do well in a garage sale. These are the kinds of items people go to garage sales for. Meanwhile, a pawn shop will pay a fair price for unused electronics, old jewelry, and collector's things you don't want or need anymore.
Are You Looking for a Pawn Shop in Philadelphia?
Stop by or contact us today. We're here, serving Philadelphia and surrounding areas.