Applying for a loan can be really scary for a lot of people, and big banks certainly don't help in taking the edge off. If your credit score isn't sky-high, if your history of debt isn't squeaky clean, and if your income isn't earth-shattering, banks have a way of making you feel so small; not worth their time, and certainly not worthy of a loan. So, how do you get a personal loan without being squeaky-clean by big bank standards? What if you have no credit?
Consider a collateral-backed loan acquired through a pawn shop. A collateral-backed loan simply means that you supply a valued item or asset to the lender (in this case, the pawn shop) in exchange for the loan. Once you pay back the loan, you get your item back. It's that simple. And at most pawn shops you can get a collateral-backed pawn loan with no credit at all. Applying for a collateral-backed loan at a pawn shop is (unlike at major banks) a very straightforward process: it's a no-stress, no-frills loan arrangement that gets you cash liquidity quickly.
So, what do you use as collateral? There's a common misconception that you need to (or at the very least should) pawn gold as collateral, and it's easy to see why: gold is very easy to value – there's no debating what your gold is worth. But there are a lot of things that pawn shops will take as collateral in exchange for a loan. Valuable antiques like baseball cards or other vintage collectibles can be fairly easily appraised and can carry great value. Jewelry is also fairly easy to appraise. Or get creative: consider supplying tools, musical instruments, or even furniture pieces in exchange for a fast loan at your local pawn shop. You'd amazed at the value that some of these items can carry, and oftentimes going without them for a short amount of time while you pay back your loan just isn't that big of a deal.
The collateral-backed pawn loan is a stellar option when you need fast cash, but be warned: it does come with a certain amount of risk. Before you jump at the opportunity, know that an inability to pay back your loan in the time allotted could result in forfeiture of the collateral. If you're considering using a prized piece of jewelry or family heirloom as collateral, think very carefully about what it would mean (and how you would feel) if you did not pay back your loan and had to forfeit that beloved item.
Nevertheless, sometimes you need to take the risk and get that cash fast. If, for example, your car was to break down unexpectedly and need serious repair for you to get back on the road, you'd need to have cash (fast) in order to pay for that repair. You could use a collateral-backed loan to take care of the repair and pay it back slowly over time. Some pawn shops will even arrange with you to use the car itself as collateral, and even let you continue to drive it! You might also encounter unexpected injury or illness, and those healthcare bills can certainly add up. Cover your healthcare costs quickly with a collateral-backed loan from your neighborhood pawn shop.
No matter what your need is, the qualified folks at Cash Express Pawn Shop are here to help. Come talk to us about your loan needs and we'll be happy to go over options and explore what a collateral-backed loan might look like for you.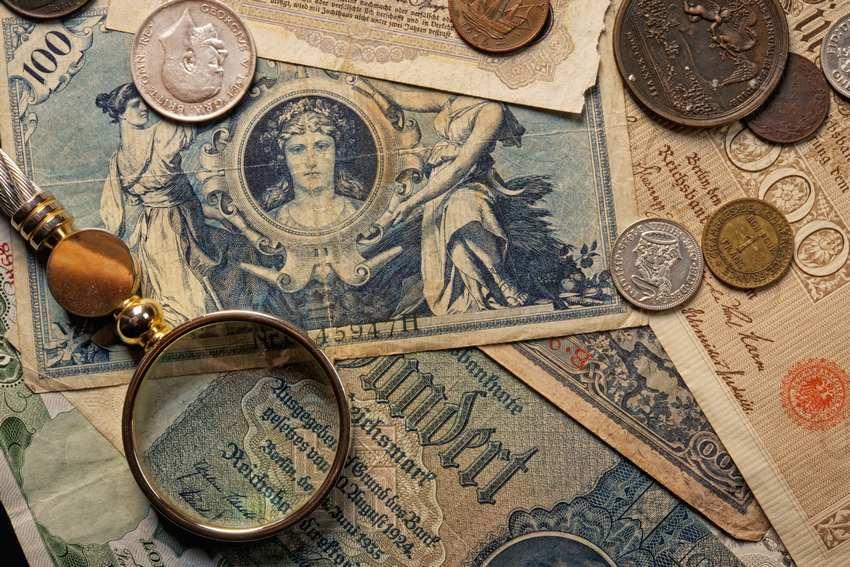 There tend to be a lot of misconceptions around pawn shops. Firstly, there's a pervasive idea that fundamentally, a pawn shop is a place to buy and sell old jewelry, and not much else. This could not be further from the truth: pawn shops deal in an incredibly wide range of goods, and as a result, they're a really fun place to shop! You never quite know what you might find at your nearby neighborhood pawn shop. Second, a lot of people tend to feel that there isn't a whole lot of regulation around a pawn shop, particularly when it comes to doing collateral-backed loans through pawn shops. This, too, is incredibly false. Pawn shops are highly regulated and are therefore an incredibly safe and effective place to turn to if you're in need of fast cash. Cash Express Pawn in Philly is a long-standing, trusted and respected establishment with a reputation for dealing in exceptional goods of high quality in a way that's honest, fair and effective. If you're ready to sell, are in need of a loan, or just want to shop, it's the place to go!
The Fun of Buying (or Selling) At Cash Express Pawn
Pawn shops: they're just for Grandma's pearls and selling gold, right? Wrong! Yes, pawn shops do deal in jewelry, and it's not surprising why: jewelry is easy to appraise and oftentimes has great value. So if you've got jewelry that you're no longer attached to and are curious about what it might be worth, come in! The folks at Cash Express will give you an honest and no-pressure assessment of your valuables and can talk to you about what selling (or loaning) your jewelry could do for you in terms of acquiring fast cash.
But there's so much more you can buy and sell at a pawn shop. Baseball cards, musical instruments, electronics, tools, antiques, or even furniture: all of these can have a surprising amount of value and good pawn shops like Cash Express would be happy to talk to you about selling or loaning them. That said, the pawn shop is also a fun place to go shopping, especially if you're on the hunt for a particular gift. Looking for a certain tool for your dad, or maybe a gently-used piano or drum kit for your kids? Try the pawn shop: you'll be amazed at the wide inventory of like-new or very gently-used items that make stellar gifts (at a fraction of retail cost).
Cash Express Pawn: Trusted and Reliable for Selling (or Loaning)
Pawn shops are highly regulated, and good pawn shops like Cash Express Pawn in Philly take that as a point of pride: they're a trusted and reliable place to do business and will give you a fair and honest deal every time. If you're ready to part ways with a valuable that you've had for a while, you can trust that Cash Express Pawn will give your item a fair appraisal and will be transparent with you about its valuation every step of the way.
What's more, if you're not quite ready to say goodbye to those precious items, you don't have to! Cash Express Pawn can give you a safe, low-interest collateral-backed loan for your items: once you pay off your loan, you get your item right back! It's a low-risk option if you're in need of fast cash but don't necessarily want to sell your prized possession. And you don't even need credit to do it! The application process is very easy and very transparent, and the talented staff at Cash Express can sit down with you and explain the entire loan process to you without pressuring you to commit. We're here to educate, and when you feel it's time that you got that collateral-backed loan, we can help!
Pawn shops are awesome, and Cash Express Pawn is here to make buying and selling a fun, stress-free experience every time. Come visit us today to find out what amazing inventory we've got in store, and what incredible offers we're ready to give for your sold (or loaned) valuables.