Wednesday, October 19 2022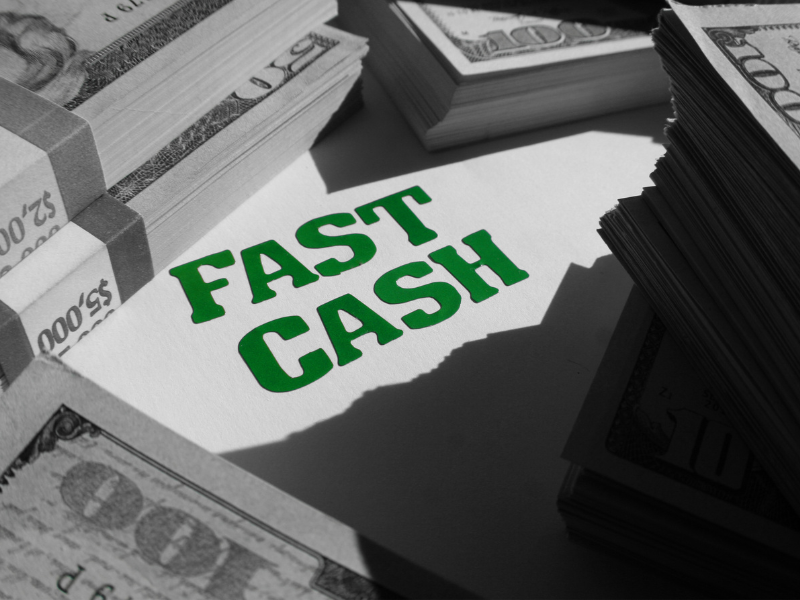 If you need fast cash or are looking for a unique gift, your local pawnshop can meet your needs. However, those who have ever been to a pawn shop may find themselves hesitant to use them due to myths they've heard. If you're unsure about our services because of myths, never fear. Let's debunk some popular myths so you can visit your local pawn shop or us without worry.
Myth 1: Pawn Shops Charge Really High-Interest Rates
One of the biggest myths is that pawn shops charge exorbitant interest rates and fees. Cities and states regulate what rates and fees pawn shops can charge. In our home state of Pennsylvania, interest rates are subject to the guidelines that banks follow. That means our Philadelphia customers can borrow at their local pawn shop, knowing they'll receive reasonable rates.
Myth 2: Pawn Shops Follow Their Own Rules
This myth has a few variations, but they all boil down to the myth that pawn shops are a "wild west" industry where the rules are made up, and regulations don't matter. Suppose you're familiar with the history of pawn shops. In that case, however, you know that pawn shops are one of the most highly regulated industries in America, with licensure requirements at the state and city level.
Myth 3: Pawn Shops Buy/Sell Stolen Items
This myth often goes together with Myth 2. Pawn shops do everything they can to avoid buying and selling stolen goods. Many pawn shops work with local law enforcement to help track stolen goods, partly because thieves often still think they can get away with pawning items.
Myth 4: Pawning Is Complicated and Frustrating
This is an interesting myth because it's false, but it's not surprising people believe it. Getting a loan at a pawn shop is easy, especially compared to many other loans. You don't have to bring your financial statements; we don't check your credit. You don't have to worry about co-signers.
So, where does the myth come from? Mostly, the myth comes from people believing myths 2 & 3, not realizing that pawn shops are highly regulated, and taking steps to prevent people from pawning stolen items. They arrive unprepared, so the experience seems complicated.
You can keep your pawn shop visit simply by,
Coming with your state-issued photo ID
Ensuring that you clear dirt from items you plan to pawn
Bring any documentation that might come with your item (like instruction books, certificates, etc.)
Loo up the value of the thing you want to pawn so you're prepared to ask for the amount you want
That last tip brings us to the final myth we're going to examine here:
Myth 5: Pawn Shops Rip You Off
Like the second myth, this one encompasses a few different ideas. Some variations of this myth say that pawn shops will try to undercut you on what your items are worth, and other versions say that you won't be able to get your items back.
Pawn shops succeed when they have a good relationship with the community. A reputable pawn shop like Cash Express isn't going to rip you off because if you're unhappy, you won't come back - and you won't recommend us to your friends and family. When you pawn an item at Cash Express, we take good care of it. It'll be here when you pay off your loan so you can take it back home with you.
Remember, you only lose your item if you default on your loan. Make sure when you pawn your items, you borrow more money than you can pay back in the loan terms.
Have We Debunked All of Your Pawn Shop Myths?
If you need extra cash? Let us dispel other myths – such as the myth that pawn shops sell cheap items – by showing you our beautiful gold jewelry, designer purses, and quality electronics. Stop by or contact us today. We're here, serving Philadelphia and surrounding areas.
Wednesday, October 19 2022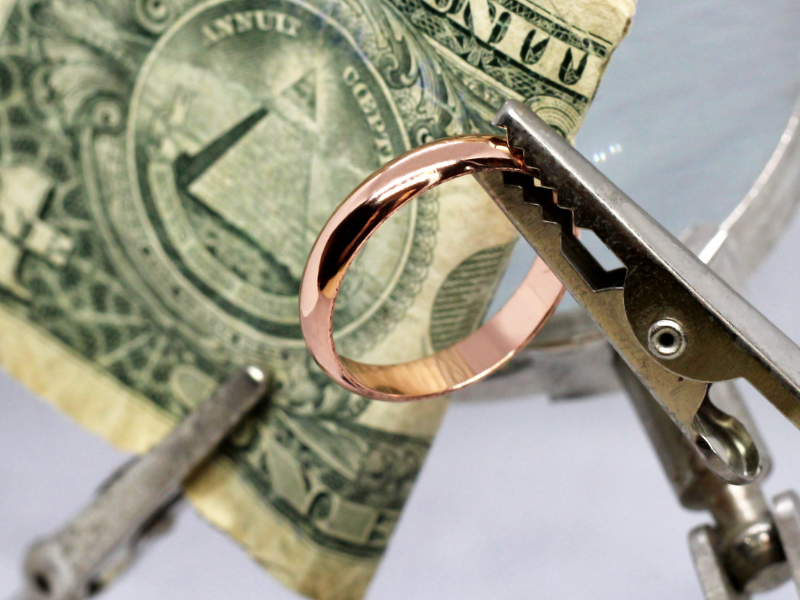 Have you ever found yourself needing extra cash for bills or an emergency? Do you have items that you don't use anymore but are too valuable for a yard sale or to throw away? You may have considered a pawn shop but think about how they're often depicted on television and in movies. Maybe you don't trust your local pawn shop. It's an excellent time to look at how pawn shops are regulated in Pennsylvania to give you peace of mind.
A Historical Institution
To understand how pawn shops are regulated, we should touch on the history of pawn shops. They have been around since ancient times and operated as an essential part of their economies. From ancient China and the middle east to medieval Europe, pawn shops helped to fund businesses, expeditions, and people.
The nature of how pawn shops operated brought suspicion over time, and many suspected them of purchasing stolen goods, a belief that endures to this day. Starting in the 18th century, governments in Europe and the Americas began applying more stringent regulations to pawn shops that helped shape rules today.
How Are Pawn Shops Regulated in Pennsylvania
Pennsylvania pawn shops are regulated by 12 federal laws and Pennsylvania's Department of Banking and Securities Bureau of Licensing, Compliance, and Investigation. To be a pawnbroker, a pawn shop must have a Pennsylvania Pawnbroker's License.
License Pre-Requisites
To apply for a pawnbroker's license, a pawn shop has to meet numerous requirements. These requirements are,
Capital Requirement: A pawnshop needs starting capital of at least $10,000 per pawnbroker office (location).
Posting and Publishing of Notice: Before the shop ever opens, they have to place a public notice at the location where it is easily seen and read.
Public Hearing: They must participate in a public hearing that they are responsible for paying the cost of and must advertise to the public.
Bond Amount: The potential pawn shop must include a $2000 bond with the application.
Criminal Background Check
Credit Check
Tax Certification
Policies and Procedures: A summary of these must be submitted.
Annual License Fee: Separate from the bond above, the new pawn shop must also pay the yearly license fee.
Starting any business takes time and capital. Pawn shops have additional requirements brought on by history and their responsibility to their communities. Pawn shops help people in the district meet their financial needs through loans and purchasing goods.
Do You Need Extra Cash in Pennsylvania?
If you need extra cash? Let us dispel other myths – such as the myth that pawn shops sell cheap items – by showing you our beautiful gold jewelry, designer purses, and quality electronics. Stop by or contact us today. We're here, serving Philadelphia and surrounding areas.