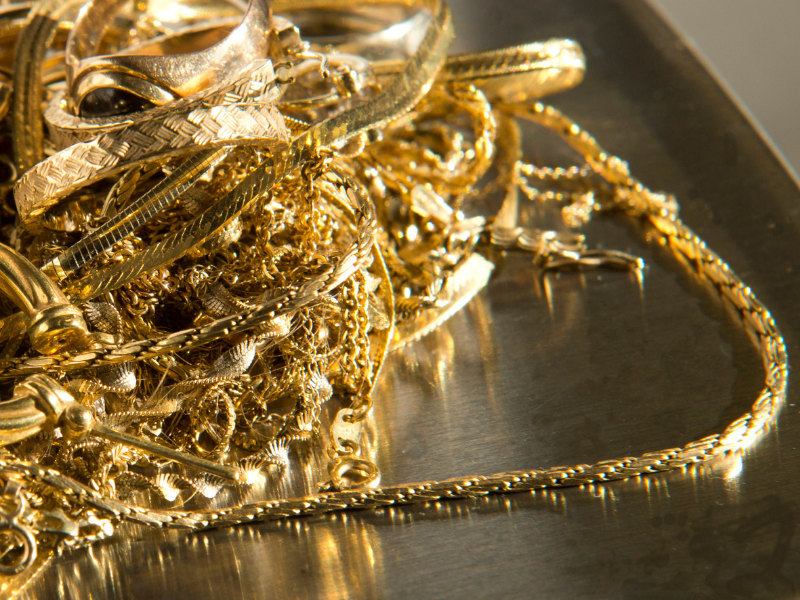 Selling gold coins and jewelry is a good way to get fast cash when you need it. Whether your gold is from your collection, inheritance, or jewelry you've just stopped wearing, it's important that you get the best price for your gold. Here is what you need to know about selling your gold to a pawnshop.
What Do Pawnshops Use to Determine Gold's Value?
Individual pawnshops vary in what they pay for gold. Your gold's value will depend on several factors including,
The current price of gold
The condition of your gold jewelry or coins
What the pawnshop expects to make from selling your gold
How easy your gold coins or jewelry will be to sell
Typically, gold jewelry is the best to sell to a pawnshop since people often come to pawnshops for deals on these items for gifts.
How Do I Get the Best Price for My Gold?
You know what goes into the value of your gold. Now let's look at what you can do to get more of that value as cash when you sell your gold to a pawnshop.
Research. Look up the kind of jewelry you're wanting to sell – by checking other pawn shops or online sites like eBay – to get an idea of what your gold jewelry is worth.
Get your jewelry appraised. Visit an appraiser and have them tell you the value of your jewelry. Bring the appraisal document with you when you sell your gold.
Bring documentation you have about your gold. If you're selling art or a collectible piece (gold coins, rare jewelry, etc) bring documentation that proves its authenticity.
Know the rules. Pawnshops have rules and regulations they follow to operate as businesses. Know your local rules for pawnshops. This will help you know when you're dealing with a fair and reputable shop and help you prepare for any identification and documentation the shop may need for the sale.
Clean your gold jewelry. Take time to clean up your gold and jewelry before you bring it to the shop. Use a dry cloth and no chemicals (chemicals can wear away gold). If you must, use a damp cloth to help you clean your gold and dry it thoroughly with a soft cloth.
Sell outright. Pawnshops offer you the flexibility to pawn your jewelry (that is, get a loan with your jewelry as collateral) instead of selling it outright. If you know you can pay back the loan and that you will want your gold or jewelry later, this is a good option for you. However, if you're just interested in selling it, most pawn shops will give you a better price when you offer to sell outright.
Are You Ready to Sell Your Gold?
Our expert staff is here to help you get the best price for your gold jewelry. If you have questions, contact us today. If you're ready, drop by and we'll help you walk out with cash.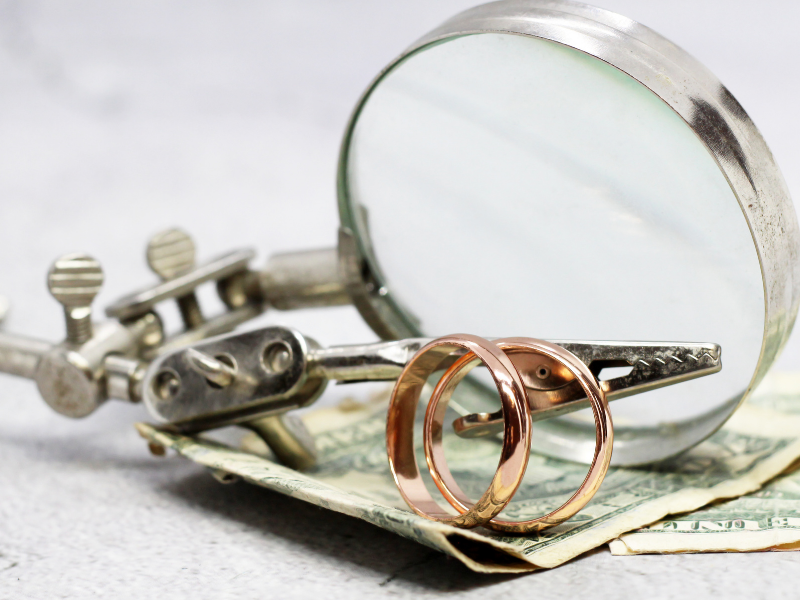 If you're considering purchasing a high-ticket item, such as a television, smartphone, or computer, you've likely encountered a question. Do you purchase a protection plan or do you stick with the manufacturer's warranty? Determining the right answer depends on a few factors, so let's look at the difference between a warranty and a protection plan.
What is a Warranty?
A warranty is an agreement by the manufacturer of an item and is included in the purchase price. While exact coverage and terms vary, generally a warranty is a statement that the manufacturer will cover the repair or replacement of a defective item or part within a specified timeframe. Warranties can be as short as 90-days from initial purchase to as long as the lifetime of the product.
What is a Protection Plan?
A protection plan is a separate agreement between a customer and a retailer that provides additional protection for a product outside of the warranty. Some protection plans simply extend the time a product is guaranteed against defects while others are essentially service contracts that cover defects as well as accidental damage. Terms of a protection plan can vary; some examples include 1-year protection plans, 3-year protection plans, and 5-year protection plans.
Is a Product I Purchase at Cash Express Covered Under Warranty?
That depends on the product and the manufacturer. Some product warranties are short-term, 90-days to a few years, and products may be outside of the warranty period when their original owners turn them over to us. Some products may have a lifetime warranty. Sometimes those lifetime warranties transfer ownership, other times they do not. It depends on the specific terms of that manufacturer's warranty.
Our knowledgeable staff can help you determine if a product is still eligible and covered under a warranty.
When Should I Purchase a Protection Plan?
Protection plans are a smart investment for items you intend to use for an extended period and whose cost of repair or replacement might be out of budget. Even if a product is still under a transferrable warranty, warranties typically only cover defects in an item, not wear or accidental damage. A protection plan helps ensure you can repair or replace your valuable item if something unexpected happens.
Whether you're looking to purchase tools, a television, a smartphone, a computer, or any valuable item, you want to ensure that your purchase is a protected investment. Visit our store or contact us today with your questions about our products and the protection plans available.