Thursday, November 17 2022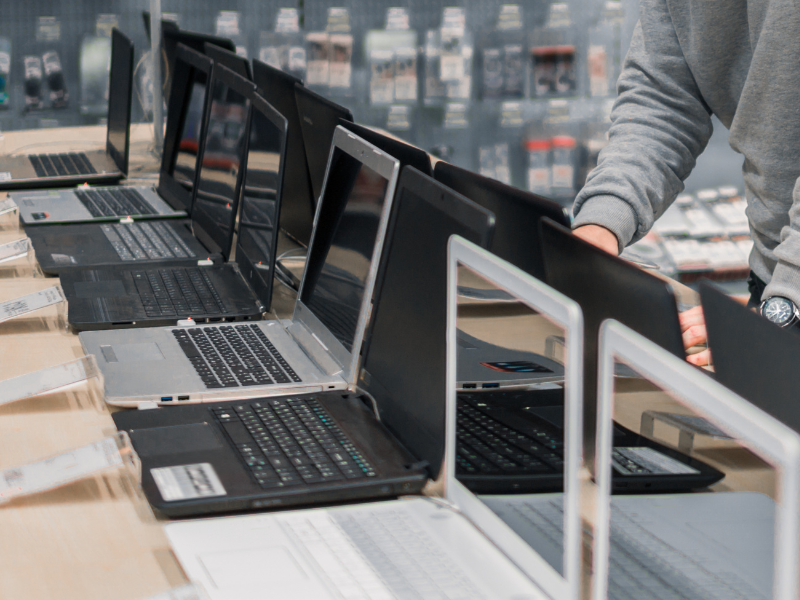 Whether you're looking for a new computer to work from home, a gaming system, or just a tiny laptop to read email and browse the internet, you have two things in mind. You want a good, dependable computer that meets your specific needs. You only want to spend what you need to. A used computer can be just what you need but buying a used one presents additional challenges. At Cash Express Pawn Shop, we want you to feel confident with your computer purchase, so here's our guide to get you started.
Will a Used Computer be as Good as a Cheap New Computer?
The simple answer is yes if you shop for the specifications you need. It can be better. How?
Computer technology continues to advance quickly, so consumers who like to keep up with the newest processors and graphics cards often discard only a couple of years old systems. Meanwhile, manufacturers who want to capture the budget-conscious market have been putting out new computers that are often well below industry standards for memory and speed over the past several years.
This means you can get more for your money by buying a used computer over a budget-friendly new one.
What to Look for When Buying a Used Computer
Now that you know the value of purchasing a used computer let's look at what you need to do to ensure you get the system you need.
Brand Matters
When buying a used computer, it's best to stick with the big computer brands Dell, HP, Lenovo, and Apple. While smaller brands offer good computers, you'll have an easier time with any upgrades or repairs if you stick with the bigger brands.
What Are Your Requirements?
When shopping for a used computer, it's essential to ensure the system you get meets the requirements you need. The most important things to consider are:
Processor - for primary use, 7th generation or newer Intel Core processors (i3, i5, or i7 followed by a number in the 7,000s or higher) is good. For more advanced users, you want a 10th-generation or higher (i5 or i7 followed by a number in the 10,000). AMD Ryzen processors from the 3k, 4k, or 5k series are also suitable for high-demand usage.
Memory - For most web browsing, 4GB RAM is perfect. For professional apps like Adobe or gaming, however, you want 8GB ram. In either case, make sure you can upgrade the RAM if needed.
Storage - SSD (solid state drive) hard drive is preferable for storage memory. For basic browsing, 64 GB - 128 GB will do well. Gaming and professional apps, however, need at least 256 GB. For browsing and most professional use, you can get more space with an external hard drive. However, if you're gaming, look for more memory, as an external hard drive often slows gaming performance.
Display - If you're purchasing a laptop, ensure you can get an IPS display with 1080p. Your graphics card is essential if you're gaming or doing visual graphics, so make sure it meets the requirements for your games or apps.
Are You Looking for a Used Computer in Philadelphia?
Buying a used computer can be an excellent way to save money while getting the system performance you need. If you're looking for your next desktop or laptop, stop by or contact us today. We're here, serving Philadelphia and surrounding areas.