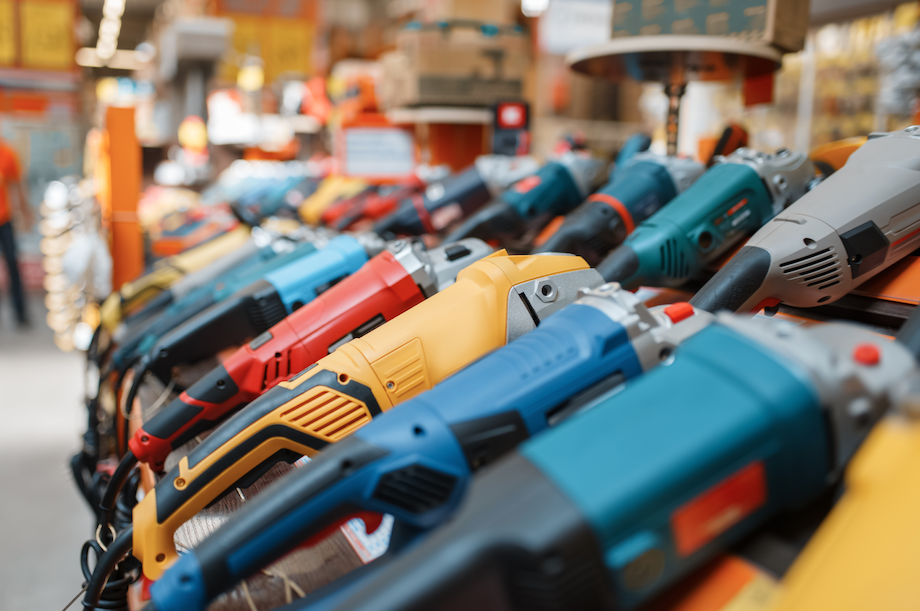 Whether you built exciting new projects or made repairs to your home, your power tools have served you well over the time you've had them. At some point, however, you may want to upgrade to a new set.
But ditching your old set of tools isn't a good idea. Instead, you'd be wise to gather them up and bring them to a pawn shop.
Power tools are popular pawn shop items because they're expensive when bought brand new. Working men and handymen both head to pawn brokers to grab used power tools, saving themselves money. As a result, there's money to be made by selling yours to your local pawn shop. Your proceeds can be used to save cash on a brand new set!
Wouldn't it be nice to know exactly how much you'll get for selling your power tools, though? Your price depends on many factors, but we can help you get an idea of what you'd earn by selling your tools to a pawn shop in Philadelphia like Cash Express. Read on to learn more.
Best Brands of Power Tools to Sell at a Pawn Shop
The best brands of power tools that pawn shops love to buy include the following.
Bosch

DeWalt

Makita

Milwaukee

Snap-On

Stihl
Power Tool Brands That Aren't So Popular
All power tools will make you something at a pawn shop, but some brands won't make you anywhere near as much as the previously mentioned brands. These less lucrative brands include:
Craftsman

Dremel

Festool

Rigid

Ryobi

Stanley
Other Factors
Here are some other factors to consider when selling your power tools to a pawn shop.
Condition
As with any item: the better the condition, the higher the price. Scratches and scuffs will bring the price of your tools down, but you can minimize that by giving your tools a thorough cleaning. Wash off any rust or gunk to make them look as new as possible.
Model and Year
Newer tools and better models will fetch a higher price for obvious reasons. That said, an older model that is in excellent condition will still get you a good payout.
Accessories
To up your power tool profits, bring in any extra blades or other components you may have. Check around your garage for those extra components!
Battery
Make sure your tools are fully charged before bringing them in to a pawn shop. It may seem trivial, but having your power tools in as good of working order as possible before you arrive at the pawn broker will get you the best price.
Cash Express pawn shop in Philadelphia is happy to take a look at your old power tools and give you a fair price. We also have power tools available if you want to buy more. Come in today — we'll make sure you walk out with money in hand as soon as possible!