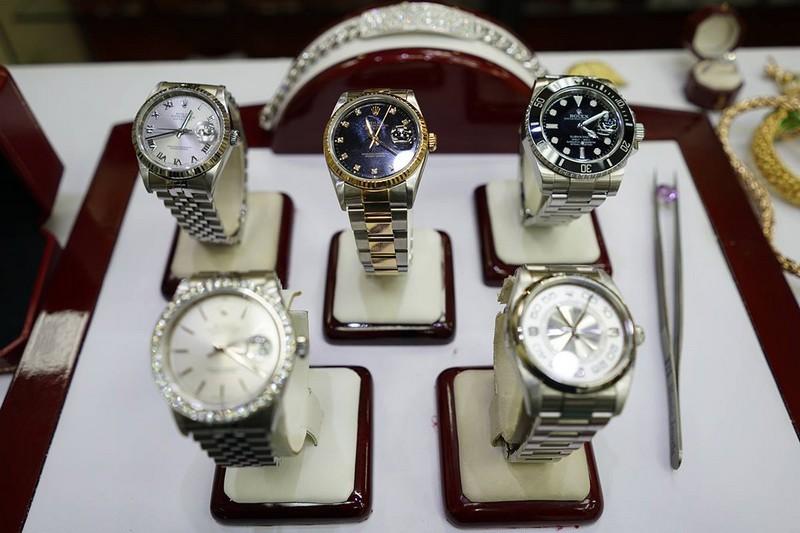 Rolex, Cartier, Patek Phillippe… those are just a few of the most highly-sought after brands of watches. Having one on your wrist commands attention. Not only do they look good, but they convey status, luxury, and a sense of taste.
They're also incredibly valuable, of course.
Whether you're in the market for a luxury timepiece or you're looking to sell your current one, you want to get the most for your money.
Many buy and sell watches from authorized watch dealers, but pawn shops are another option. Let's explore the benefits and drawbacks of buying and selling watches at each type of store.
Authorized Dealers
Selling
The main advantage of selling your watch at an authorized dealer is you'll likely get a higher price. Authorized watch dealers operate exclusively in the timepiece business, so they'll be much more interested in getting you the right price when you're buying.
Buying
However, authorized dealers will charge a lot more for a luxury watch than a pawn shop would. Plus, you won't be able to negotiate much with them. Maybe you can score a small discount, but you'll still be paying close to full price.
Pawn Shops
Selling
There's little chance you'll get your watches full market value at a pawn shop — pawn shops have to make money, after all. Additionally, pawn brokers can't be experts at everything. They may not be able to determine the value of your watch with 100% accuracy.
However, the selling process is a lot faster. You can walk in with your watch and walk out within the same day.
With that in mind, you'll get a more fair offer on watches a bit below the high-end, as those have a large market. A pawn shop can more easily profit on something more "affordable" like a Fossil watch. More people can afford that watch, meaning the market is larger.
Pawn shops also let you use your watch to take out a loan if you don't want to sell but need cash. As long as you pay back the loan plus interest in 30 days, you get your watch back.
And if you don't, no applications or credit score dings — the pawn shop just takes possession of the watch if you don't pay back the loan.
Buying
You can likely snag a good deal on a luxury watch from a pawn shop. Now, don't expect to get a Rolex for a few hundred — everyone knows how much those are worth.
Lesser-known brands, however, can be had for a steal if you spend some time browsing pawn shops in your area.
Whether you're looking for a Philadelphia pawn shop to sell your watch or buy a new one (or both), Cash Express Pawn Shop would be happy to help. Bring your watch in today, and browse our current selection.