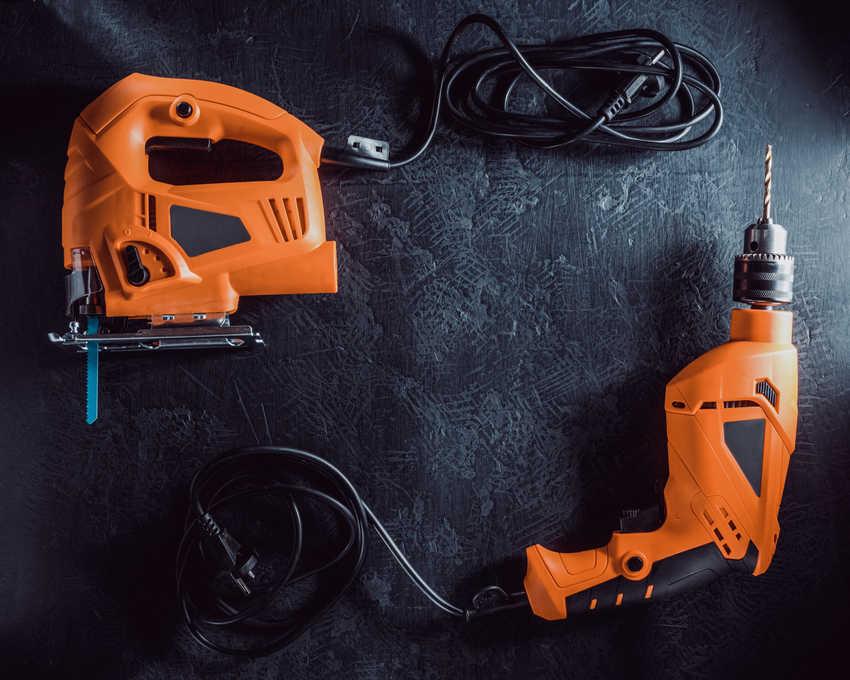 Power tools are essential for DIY projects around the house, as well as fixing things that break. Anything from plumbing issues, to building a desk from scratch, to managing your landscape is nearly impossible without the right power tools.
But new power tools carry a hefty price. If you need a whole set of power tools, new ones could set you back a paycheck or two. A quality drill alone could run you over $200! When you're trying to do some home improvement on a budget, that just isn't feasible.
Buying used power tools at pawn shops makes it easy to build up your toolset without going broke. Most pawn shops will have exactly what you need for much less than what you'd find if you were buying brand new tools. In addition, non-power tools like screwdrivers and hammers are an even better deal. Prices on these non-power tools can be so low that you won't even notice the impact on your wallet.
Many people in the market for power tools hesitate on purchasing used tools due to safety and reliability concerns. However, power tools are designed to last for the long haul. They're engineered to take a lot of punishment over many years, which is part of the reason they're so expensive as new in the first place.
If a power tool is at the end of it's life, then it's probably made it's way to the garbage instead of a shelf. And then of course non-power tools last even longer due to not needing a power source to use them.
Cash Express has a ton of power tools that you can get for much less than you could get them at a home improvement store. Drills, circular saws, and tape measures are just some of the things we have available. You can walk out with the toolset you need within an hour or so without breaking the bank.
If you have bought power tools and no longer need them, we can get you a good price for them too. That way, you can recoup some of the money you spent on those new tools and offload things you no longer need.
So for those of you looking to do some projects around the house, pay a visit to a pawn shop like Cash Express to grab the tools you need without breaking the bank. And if you have tools you no longer need, we'll gladly get you a fair price on those as well.