Thursday, February 14 2019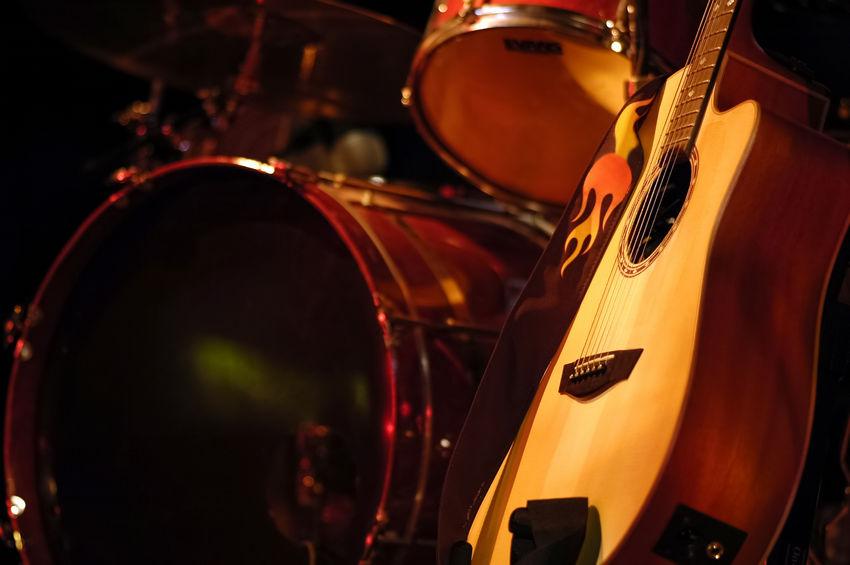 Are you ready to dive into a new musical hobby? Or maybe you're already quite the proficient instrumentalist and feel that it's time you stepped up your musicianship by investing in a really quality instrument. Either way, buying a musical instrument doesn't need to be stressful. You can find a high-quality instrument that's in great shape and is perfect for you without breaking the bank: just turn to your local pawn shop to find the instrument of your dreams.
There are a number of reasons why the pawn shop is an excellent (and relatively overlooked) choice for musical instrument shopping. Most notably, it's one of the only places where shopping for musical instruments allows you to haggle. Maybe you've got your heart set on a Fender guitar, but you can't afford to spend "new Fender" money. That's okay! Find a Fender at your local pawn shop and talk to the broker – it's quite likely that they'll be able to arrange a deal that gets you the guitar you love at a price point that's agreeable to you. Working with pawn shops also allows you to trade as a part of your instrument purchase – if you've got an older or well-used instrument at home and are ready to trade up, put that instrument towards a new one! Only pawn shops allow this level of haggling: at your local Fender dealer, the price is the price, no matter what.
So why aren't more people shopping for their instruments at pawn shops? Well, there seems to be a pervasive misconception among a lot of new or novice musicians that the instruments available at pawn shops are second-rate or very badly used. This definitely isn't the case. In fact, most instrument inventory at pawn shops tends to be newer and relatively untouched. Why? Because, fundamentally, musicians who are serious about their craft don't pawn off their instruments often: they keep them for the long haul. More often, the instruments that end up at pawn shops got very little use (and that's why they're being pawned off). A lot of parents buy their children only the best, high-end instruments brands, only to learn later on that their kids don't really like music class at all. That's how "like new" Selmer saxophones, Pearl drum kits, and Gibson guitars end up at pawn shops. In fact, the only real difference between a lot of these instruments and ones you'd buy directly from the manufacturer is the price point. You can save some serious money by buying a beautiful, barely-touched instrument at a pawn shop.
Now it's true: occasionally a very old, very used instrument ends up at a pawn shop and needs a new home. This certainly isn't a bad thing, especially if you're a new musician. Worn instruments aren't necessarily of lesser quality or harder to play, and at a pawn shop, you can get an older instrument at a rock-bottom price. Consider spending minimally on your new instrument at the pawn shop and then taking it for a tune-up if it really needs it: a lot of music shops can give older instruments a quick fix relatively inexpensively. The trumpet or viola that you spent peanuts on might just need a quick clean-up for it to be the perfect instrument for you.
So whether you're a seasoned musician or you're just starting out, don't think twice about where to shop for that perfect instrument. Talk to the folks at Cash Express about finding the instrument of your dreams at a price that's reasonable for you.