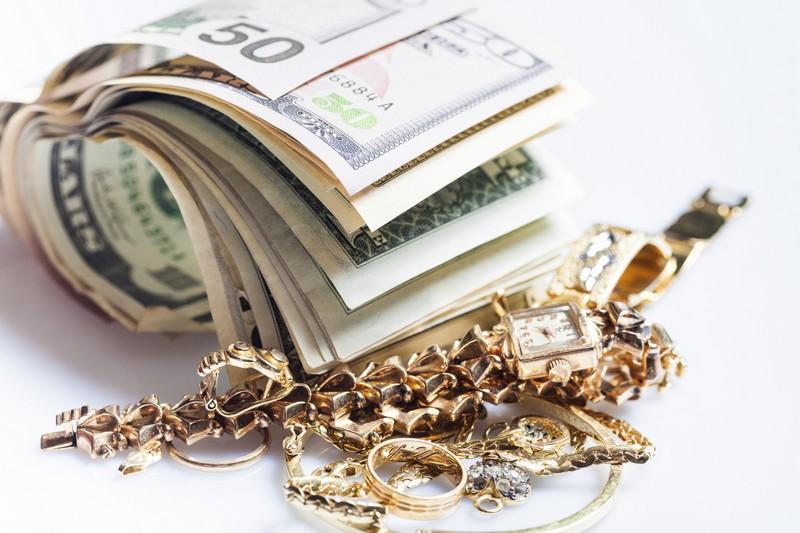 Do you have a couple pieces of gold jewelry sitting around that you don't know what to do with? Maybe you have a watch or a ring and you simply don't need it or want it anymore. Many people discover that they have at least a few pieces of gold jewelry that aren't getting worn anymore. If you happen to be one of the people who wants to be freed from these pieces of jewelry, then simply come in to Cash Express and find out what we can do to help you out. At Cash Express of Philadelphia, we help you get the most money for your gold pieces.
Walking in to Cash Express is a unique experience. We accept all kinds of gold pieces from our customers and we stock a varied and impressive inventory. Not everyone knows how to price their unwanted jewelry, but at Cash Express we do whatever we can to assure that you walk away feeling like you got a great deal. We help each and every one of our customers find what they are looking for, and we also help them cash in their unwanted jewelry so that we can make them some money.
At Cash Express, we help everyone see what they can do with their jewelry. It doesn't take long for one of our experienced associates to go over your jewelry and tell you what we are willing to offer. If you've never been inside Cash Express, then you'll be amazed with all that we carry. If you need to cash in on those unwanted watched, bracelet or earrings, come in and speak with one of our associates. We enjoy providing quality service to everyone who walks inside our shop and we spend as much time as we can to make sure that you leave feeling satisfied with your experience.
Converting your gold to cash is a decision that could yield positive results. At Cash express we like to help each one of our clients discover how to unload their unwanted gold. Maybe you need the extra cash, or maybe you just want to see the jewelry put to good use someplace else. At Cash Express, we can make it all happen for you. The professional associates at Cash Express value your time and your feedback. We'll do whatever we can to see that you leave our shop satisfied with the right amount of cash for your needs.