Thursday, December 01 2022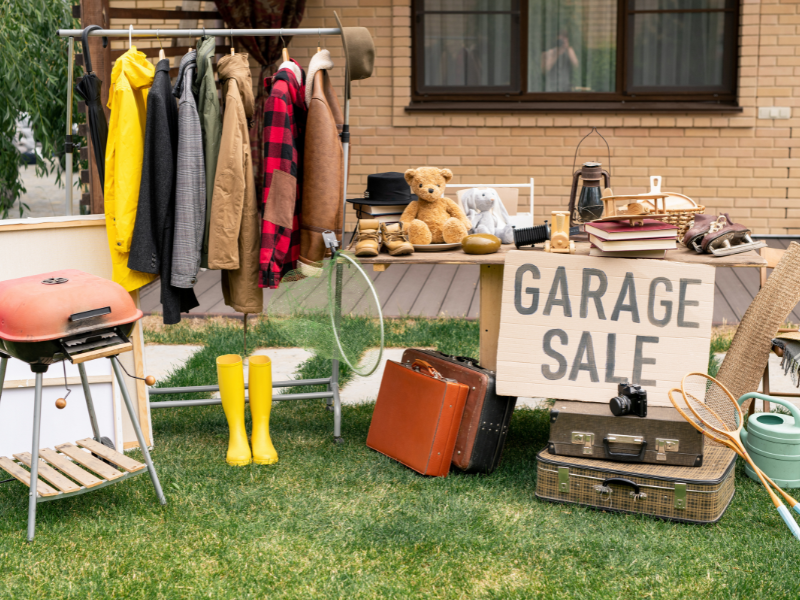 Pawn Shop vs. Garage Sale
Over time, we collect things. From knick-knacks to abandoned power tools, these extra items take up space and add to the general clutter in our home. They build up dust and collect cobwebs. Sometimes, they even get in the way of new items we need and want for our homes. When you have extra clutter in your home, you have options. You can throw out unwanted items. You can also turn those items into cash with a garage sale or take them to a pawn shop. Which is the best option for you? Let's break it down.
Garage Sales
Sometimes called "rummage sales" or "yard sales," garage sales take place when a resident sells personal and home items they no longer need. They may hold the sale in whole or part in their garage or carport or utilize the driveway or yard, hence the various names. Garage sales are popular for both sellers and buyers for a variety of reasons, including,
Ease of set-up. Typically, you need a table or two, boxes to hold items you sell, and open space in your garage or outside.
Low advertising needs. A few signs around your neighborhood in the few days before your yard sale are usually all you need to bring people to your sale.
Bargain prices. Most sellers offer deeply discounted prices for the items they're selling, which are often still in good condition.
Rare prize finds. We've all heard stories of people finding rare items at garage sales at discount prices. Often people holding garage sales aren't collectors, so they're not looking for high prices for rare items they might happen to have.
Pawn Shops
Pawn shops have been a popular way to offload unneeded items for centuries. They have even funded human exploration. Pawn shops offer homeowners the option of pawning items for a loan or selling items outright. As a result, they can get the fast cash they might need for their home while clearing away unnecessary clutter. The advantages that pawn shops offer those decluttering their homes include,
Better prices on high-value items. Most people don't carry much cash to garage sales, and many cannot accept credit card payments. As a result, most homeowners must keep their garage sale prices low. On the other hand, Pawn shops can make better offers for high-value items like jewelry and electronics.
Option to sell or borrow against items. Your garage sale sales are final. Your pawns, however, don't have to be. If you have high-value items that hold sentimental value but need fast cash, you can pawn the item for a loan instead of selling it – allowing you to recover it later.
Which Is Better, the Garage Sale or the Pawn Shop?
Because both pawn shops and garage sales have clear advantages, it may be hard to choose which you should use for decluttering your home and getting extra cash. The secret is you don't have to choose.
Consider the advantages we looked at above. Garage sale buyers are looking for deep bargains and often don't carry much cash for yard sales. Meanwhile, pawn shops actively look for high-value items they can feature in their shops, including jewelry, electronics, and power tools. That means the excellent pawn shop vs. garage sale debate is less about which is better and which is better for the item you want to sell.
Your everyday items, such as used toys from your children, partial dish and silverware sets, and simple knick-knacks, are likely to do well in a garage sale. These are the kinds of items people go to garage sales for. Meanwhile, a pawn shop will pay a fair price for unused electronics, old jewelry, and collector's things you don't want or need anymore.
Are You Looking for a Pawn Shop in Philadelphia?
Stop by or contact us today. We're here, serving Philadelphia and surrounding areas.